Events
2014 Scottish Games at Boone Hall
Sep. 21, 2014 • Tiff Nichols
The sky threatened rain for most of Saturday, but the weather held out nicely as the Charleston Hurling Club enjoyed a day out at the 43rd Annual Charleston Scottish Games & Highland Gathering. The yearly Scottish Games at Boone Hall Plantation always guarantee a grand time and this year was no exception. Club members, our families, and friends settled in for a long day of spectating, recruiting, and imbibing. We had an enjoyable time watching events like the sheaf toss and the caber toss all while listening to some talented pipers and drummers.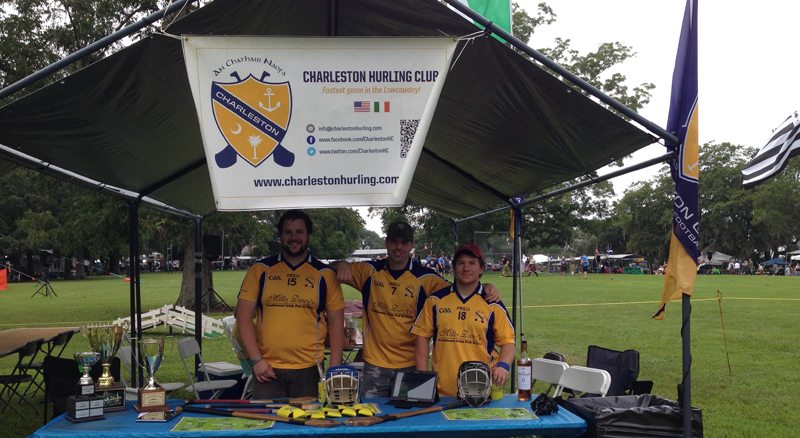 Because we're always eager to help out other local organizations, many of us happily volunteered to assist in serving and pouring beer at the two beer tents. Others stayed back at the club's tent to chat with folks who were interested in hearing more about the ancient sport of hurling. We certainly hope to see some of those curious passersby at a training session in the near future!
All in all, the club had a blast at this year's Scottish Games and can't wait for next year!

Subscribe to our email newsletter