Tournament
2015 Southeast Hurling Championship Report
Aug. 3, 2015 • Brendan Dagg
Life University in Atlanta, Georgia played host to the 2015 Southeast Hurling Championship on Saturday, August 1. The host club, Atlanta Clan na nGael, competed against Charleston, South Carolina over two games with the champion decided on points differential.
The typical summer conditions of soaring heat and high humidity did not deter either set of players from producing a hugely entertaining and high quality showpiece as they battled it out over 100 minutes of hurling.
In the opening game of the day, Atlanta set the pace with two first-half goals from star forward Seamus O'Broin. However, a change in tactics and some defensive rearrangements kept Charleston very much in touch at the halftime whistle; only two points adrift. The second half proved to be a tight affair with the teams level on four different occasions. Indeed, it took a last gasp '65' from Atlanta to end the stalemate and give Atlanta a one point lead going into the decisive game on a scoreline of 3-13 (22) to 4-9 (21).
The final game of the day, proved to be a dramatic and fitting conclusion to the hurling season in the Southeast. One feature of the play was the quality of the American players on display. Indeed, both teams were overwhelmingly American in their makeup, with Charleston only having two Irish players in their entire side. This is testament to the philosophy of both clubs on spreading the game by focusing on coaching and developing local players.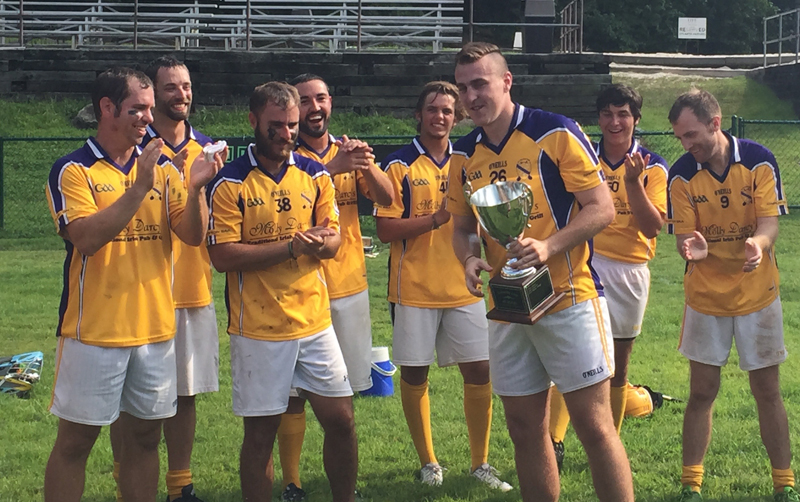 Charleston took an early lead in the game and went in at the break leading by a mere four points. While a couple of early second-half goals looked to have sealed the victory, Atlanta put in a storming comeback to cut the deficit and set up a tense final few minutes. Charleston settled again shooting some superb long range points and a well-worked third goal to close out the game on a final score of 3-15 (24) to 2-8 (14).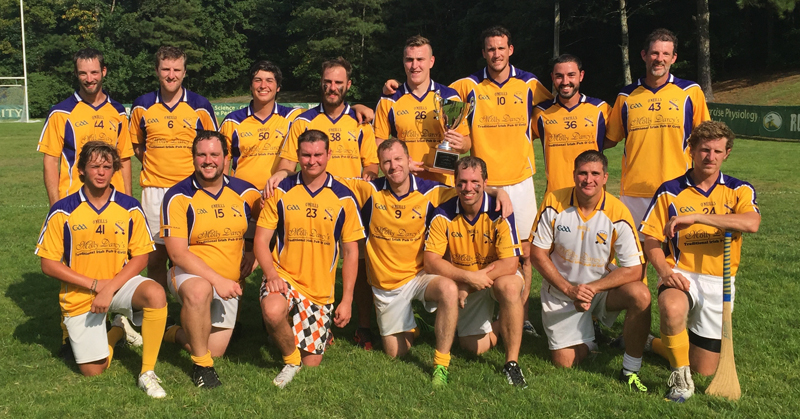 Despite losing the first game by a single point, Charleston produced a tremendous second game performance edging Atlanta on differential to claim their second Southeast Hurling Championship. Following the matches Charleston were presented with the cup by USGAA Southeast Chairman, Donough Forde.
Next up for Charleston is the Fall League in September while Atlanta will be traveling to the USGAA Finals in Chicago over Labor Day weekend.
Subscribe to our email newsletter