Tournament
2018 Azalea Cup Tournament Recap
Nov. 19, 2018 • Andrew Maron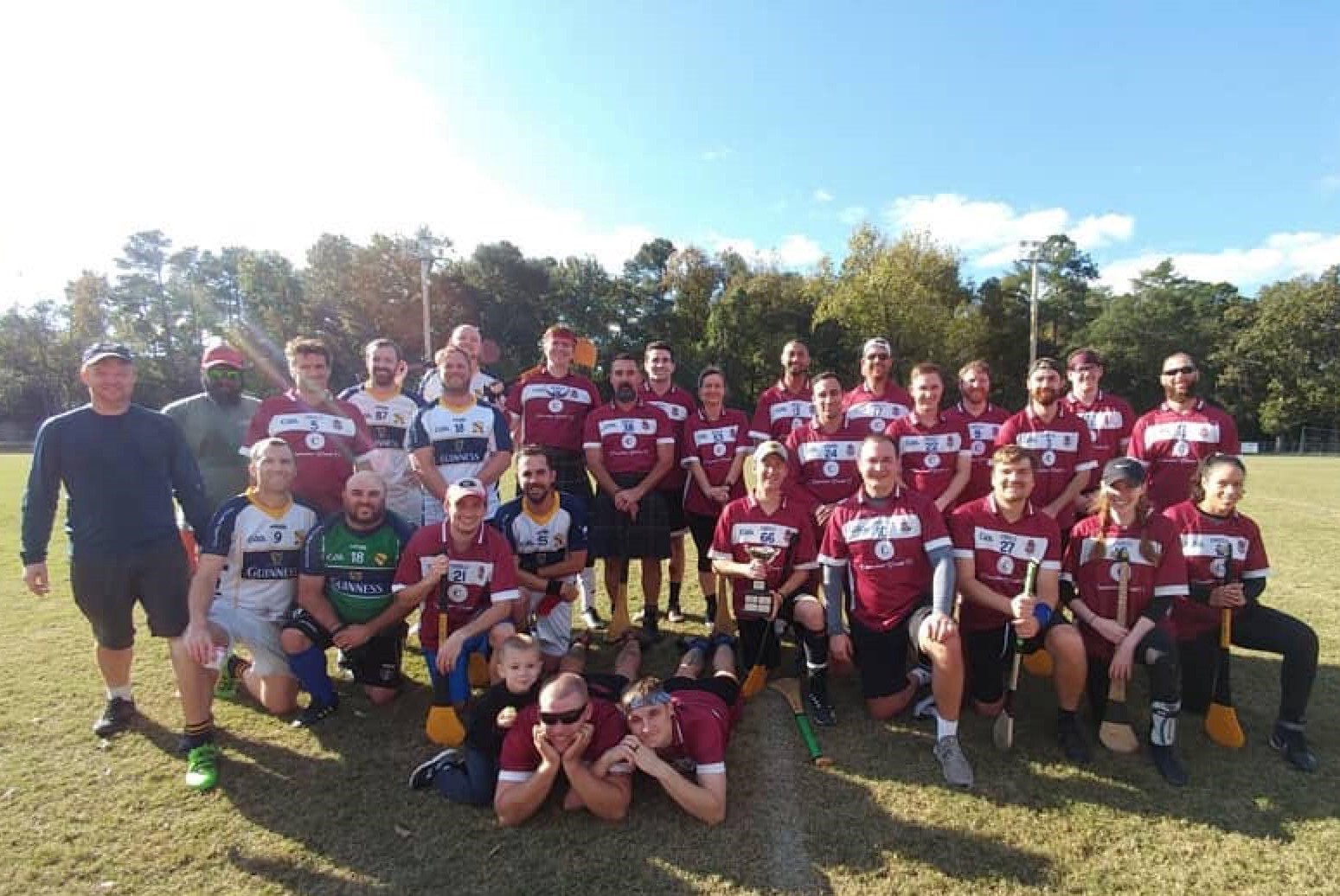 The 7th Annual Azalea Cup was played November 10 in Augusta, GA. Charleston last participated (and won) the 2016 Azalea Cup. Before the games began, we took a moment of silence for Veterans Day, followed by a wonderful tune from the pipes and drums.
Our club was a couple bodies short for this 9's tournament, but thankfully Augusta and the combined Southeast club were able to supply some much-needed players.
Game 1 – Southeast club vs Augusta
Both teams came out ready to play, matching one another point for point and goal for goal for most of the first half.
The pivotal second half play: Goaltender interference was called on a highball into the SE club goaltender box after an Augusta forward made contact with the keeper. The SE club keeper was slightly hobbled after the play. The SE keeper made two spectacular plays after the injury, but the third shot on goal was too much, giving Augusta the winning margin.
Final score: Augusta 3-7 (16) over Southeast 2-6 (12)
Game 2 - Charleston vs Southeast club
This game featured a somewhat slow start. Both teams needed to build some familiarity and cohesion with their new teammates. While the Charleston forwards crashed the goal on multiple occasions, they struggled to take advantage of these opportunities and were unable to score.
At times, this game looked more like a scrimmage than a tournament game. Both teams were made of players with limited game time on the same team. In the end, that unfamiliarity helped build the bond between players, but did not lead to the prettiest hurling.
Final score: Southeast 4-10 (22) over Charleston 4-6 (18)
Game 3 - Charleston vs Augusta
Going into the final match, Augusta needed the win to secure their first ever Azalea Cup, while Charleston looked to upset those dreams.
The first half was full of offensive zone opportunities for Charleston due to crisp passing up the field, strong control of the midfield and a few shallow puck outs by the Augusta keeper. However, just like in the first game, Charleston had a difficult time converting those opportunities to points or goals. Augusta led by a narrow margin at halftime.
Charleston's stalwart first half defense was unable to maintain in the second half. Moreover, the struggles in the offensive zone continued. In the end, a deeper Augusta team took the advantage over a tired Charleston club.
Final score: Augusta 3-8 (17) over Charleston 2-1 (7)
Final Thoughts
Special shout-out to rookie Scott Rohrer for getting his first taste of tournament hurling. He played exceptionally well at forward, receiving puck outs and crashing the goal for scoring opportunities.
Congratulations to Augusta Gaelic Sports for bringing home the Azalea cup and hosting a wonderful tournament.
Subscribe to our email newsletter