League
2018 Fall Pub League - Game 1 Recap
Sep. 18, 2018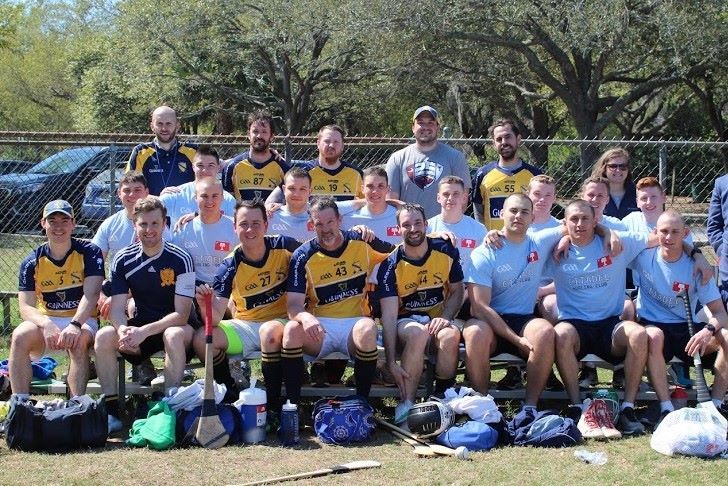 After months of anticipation, we finally kicked off this year's fall pub league on September 9th. Despite the looming threat of Hurricane Florence, we were lucky enough to experience clear skies and good field conditions.

Game 1
For the first game of the day, we saw Team McCann's face-off against Team Tommy Condon's. McCann's had a slightly better showing of numbers, having more veterans and a few extra subs, meaning that Tommy Condon's had their work cut out for them. Starting off strong, Tommy Condon's took an early lead, mostly from points. But with two quick goals going into half-time, McCann's threatened to pull away. After the half, both sides came out swinging, with quick answers to each other's scores. In the end, experience made the difference in a very closely matched game:
Final score: McCann's: 7-5 (26) to Tommy Condon's: 6-4 (22).

Game 2
For the second match of the day, Team McCann's returned to the field to face the Citadel in their first match of the school year. With the Citadel being a new club, a few members of Team Tommy Condon's offered to join their team to provide some guidance. Despite a strong showing of athleticism from the Citadel, the experience of Team McCann's was just too great of an advantage:
Final score: McCann's 7-5 (26) to the Citadel 4-3 (15).

Players of the Week
Team McCann's
Clay Gibson was chosen as Player of the Week for Team McCann's for his quick feet and endurance, providing the support his team needed to get the ball back into an offensive position.

Team Tommy Condon's
Paul Moore was chosen as Player of the Week for Team Tommy Condon's for his speed, accuracy, and previously unrevealed goal-tending skills.


| | | | | | | |
| --- | --- | --- | --- | --- | --- | --- |
| Team | Matches | Wins | Player Bonus | Recruit Bonus | Score | Season Total |
| McCann's | 2 | 2 | 1 | 0 | 11 | 11 |
| Tommy Condon's | 1 | 0 | 0 | 2 | 2 | 2 |
| The Citadel | 1 | 1 | 0 | 0 | 0 | 0 |
After Sunday's two matches, Team McCann's has taken a commanding lead in the season-long tally right out the gate. However, with promising rookies on both Team Tommy Condon's and the Citadel, this season is still very much up for grabs. Due to an unwelcome visit from Hurricane Florence, we rescheduled our next round of Pub League matches for September 30th. In the meantime, we'll see you at practice tomorrow and the Holy City Cup this Saturday!
Subscribe to our email newsletter