League
2018 Fall Pub League - Game 4 Recap
Oct. 25, 2018 • Andrew Maron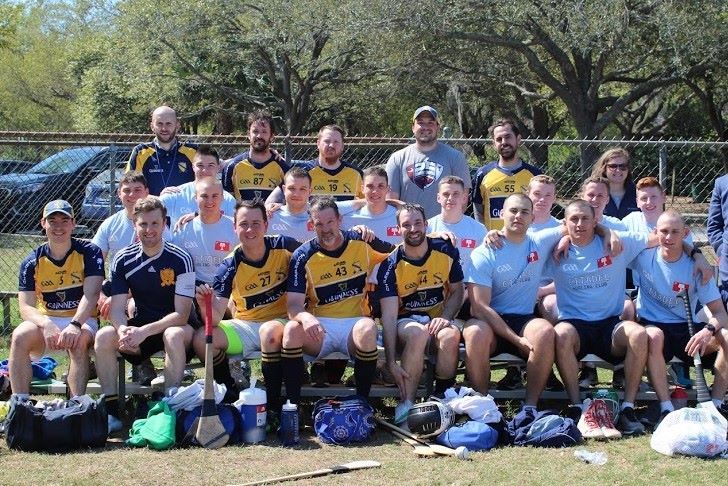 The stakes were high going into this week of Fall Pub League. Team McCann's still had a narrow one-win lead over Team Tommy Condon's in the season tally, and this game would be critical in setting the tone for the second half of the season. For the first time this season, Condon's had the stronger showing in numbers, and felt optimistic about their chances.
Game 1
This optimism was certainly well founded, as Condon's dominated the first half of the game. They controlled the mid-field, with Misha Bukay making numerous plays on goal. On defense, they also excelled, with Will Nichols allowing almost nothing to get past him in goal, and allowing Condon's to take a commanding 12 point lead at the half. At the break, Condon's seemed confident in their position, but McCann's would not go down quietly. After a rousing speech from Team Captain Brendan Dagg, McCann's made some incredible half-time adjustments. McCann's was able to completely shut-down Condon's offensive attacks, holding them to only 4 points in the second half. They also successfully altered their own offensive strategy to not only close in on Condon's lead, but completely surpassing it, winning the game by a margin of 6 points.

Final score: McCann's: 10-3 (33) to Tommy Condon's: 7-6 (27)

Players of the Week
Team McCann's
Brendan Dagg was chosen as Player of the Week for Team McCann's for inspiring his team to not give up, even though the odds were stacked against them.

Team Tommy Condon's
Will Nichols was chosen as Player of the Week for Team Tommy Condon's for his excellent goal tending, allowing Condon's to take a comfortable lead in the first half.


| | | | | | | |
| --- | --- | --- | --- | --- | --- | --- |
| Team | Matches | Wins | Player Bonus | Recruit Bonus | Score | Season Total |
| McCann's | 1 | 1 | 0 | 1 | 6 | 24 |
| Tommy Condon's | 1 | 0 | 1 | 1 | 2 | 15 |
| The Citadel | 0 | 0 | 0 | 0 | 0 | 0 |
With only two matches to go, and McCann's leading by 2 wins, Condon's is now put in the difficult position of needing to win-out if they want a chance at the championship. In other news, a warm welcome to Sean and Sam, both of whom played well in their first ever Pub League game!
Subscribe to our email newsletter