League
2018 Fall Pub League - Game 5 Recap
Oct. 31, 2018 • Andrew Maron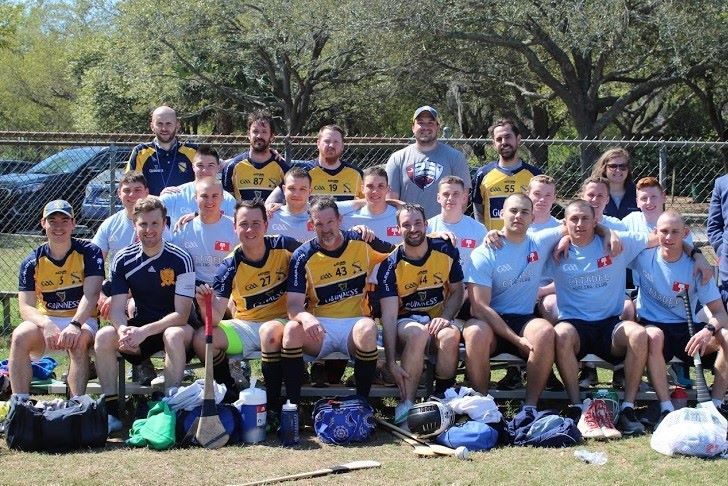 With this past week's game, we entered the final stretch of Fall Pub League. After Team McCann's incredible come-back victory over Team Tommy Condon's in the previous match, this game could either clinch the League for McCann's or give Condon's a shot at the title. Motived by a thirst for revenge after last week's stunning loss, Tommy Condon's had a very strong showing of players. In contrast, due to unfortunate timing and extenuating circumstances, McCann's had low attendance and was forced to forfeit the match, resulting in 2 points being docked from their Season Tally.
Game 1
However, the day was not lost. Condon's loaned a few players to McCann's, and the two teams faced-off in an 8vs8 match with no-subs. The game began as a well-balanced match-up, with Condon's focusing on goals and McCann's racking up the points. By the half, Condon's held a narrow 2-point lead. However, in the second half of the game, the lack of subs and Condon's goal heavy strategy led to a gap in the final score.

Final score: Tommy Condon's: 10-3 (33) to McCann's: 6-5 (23)

Players of the Week
Veteran of the Week
Making his return from an ankle injury, Chris Phillips was chosen as Veteran of the Week for scoring a number of goals and working to maintain offensive possession of the ball.

Rookie of the Week
Charlie Kerr was chosen as Rookie of the Week for his excellent work at mid-field, helping Condon's to move the ball forward each possession.


| | | | | | | |
| --- | --- | --- | --- | --- | --- | --- |
| Team | Matches | Wins | Player Bonus | Recruit Bonus | Score | Season Total |
| McCann's | 1 | 0 | -2 | 0 | -2 | 22 |
| Tommy Condon's | 1 | 1 | 1 | 0 | 6 | 21 |
| The Citadel | 0 | 0 | 0 | 0 | 0 | 0 |
This is it! The Pub League Final is Sunday, November 4! McCann's has a 1-point lead in the season long tally, meaning that the winner of the next match will be crowned Pub League champion. Hopefully both teams show up at full strength and fully motivated, ready to prove they deserve eternal glory (and a $200 bar tab at the awards party on November 17th). Regardless of the outcome, both teams have played exceptionally well, and we're excited that the final match will be the deciding factor in this year's Pub League. In other news, before the final we will be hosting the New Player Clinic, where we will work with new recruits, rookies, and veterans alike to develop skills and techniques for improving their game. See you Sunday!
Subscribe to our email newsletter