League
2018 Fall Pub League - Game 6 Recap
Nov. 12, 2018 • Andrew Maron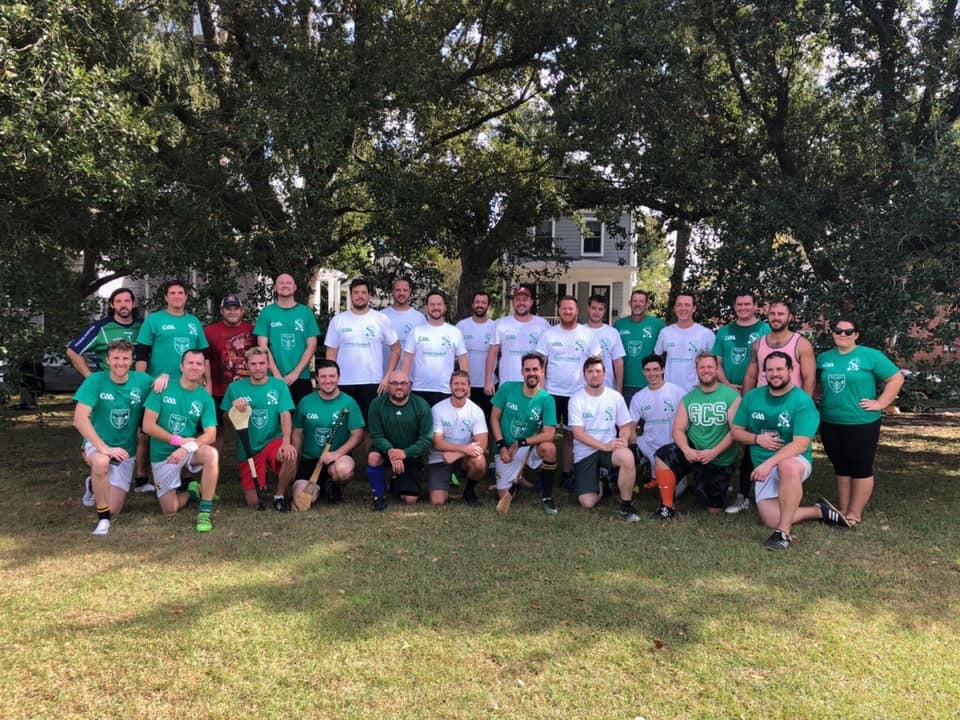 We have finally made it to the end of the season: the Pub League Final! Prior to the game, we held our first New Player Clinic, where we taught the basics to a number of new recruits. Some were brought in through word-of-mouth, while others were recruited through a very successful showing at the 47th Annual Charleston Scottish Highland Games. The Clinic was a sight to behold, with nearly 40 people on the field working on their fundamentals. After the practice, the teams organized and agreed to a 9vs9 match (as opposed to the standard 7vs7) due to near full attendance from both teams. With the numbers this strong, you could easily see how badly both teams wanted the win.
The Final Game
From the beginning, it was clear how closely matched these teams would be. For every goal and point, the other team quickly answered. With both teams playing the first half conservatively, the half-time score was 2-5 to 2-4, with Tommy Condon's having the advantage. The play dramatically changed going into the second half, with the teams playing more aggressive and going for goals as often as they could. Condon's was only able to survive this onslaught through the efforts of Goalie Will Nichols. But even so, many of these were turned into free points by McCann's Captain Brendan Dagg from the 65-yard line, keeping them in the game. In the final minutes, there was a quick exchange of three goals, back and forth between teams, leading to the final result.
Final score: Tommy Condon's: 6-6 (24) to McCann's: 4-11 (23)
Players of the Week
Team Tommy Condon's
Due to his game-saving goal tending skills, Will Nichols was chose as Player of the Week for Team Tommy Condon's.
Team McCann's
Team Captain Brendan Dagg was chosen as Player of the Week for Team McCann's for keeping his team in the game with his perfect performance at the 65-yard line.
There you have it! Team Tommy Condon's have been declared the Pub League Champions! Both teams played exceptionally well, and it was exciting to see Pub League come down to the final play of the final game, with the game-winning-goal being scored with less than a minute on the clock. We couldn't have asked for a better finish to an already thrilling and competitive series of matches between two very well-balanced teams. We encourage everyone to join us this coming Saturday for the Charleston Hurling Awards Party on November 17th (McCann's at 6 pm), where we will acknowledge Team Tommy Condon's victory, while also celebrating all of the Charleston Hurling Club's successes over the past year.
Up Charleston!
| | | | | | | |
| --- | --- | --- | --- | --- | --- | --- |
| Team | Matches | Wins | Player Bonus | Recruit Bonus | Score | Total |
| McCann's | 1 | 0 | 0 | 0 | 0 | 22 |
| Tommy Condon's | 1 | 1 | 0 | 0 | 5 | 26 |
Subscribe to our email newsletter