League
2019 Fall Pub League - Week 6
Nov. 5, 2019 • Andrew Maron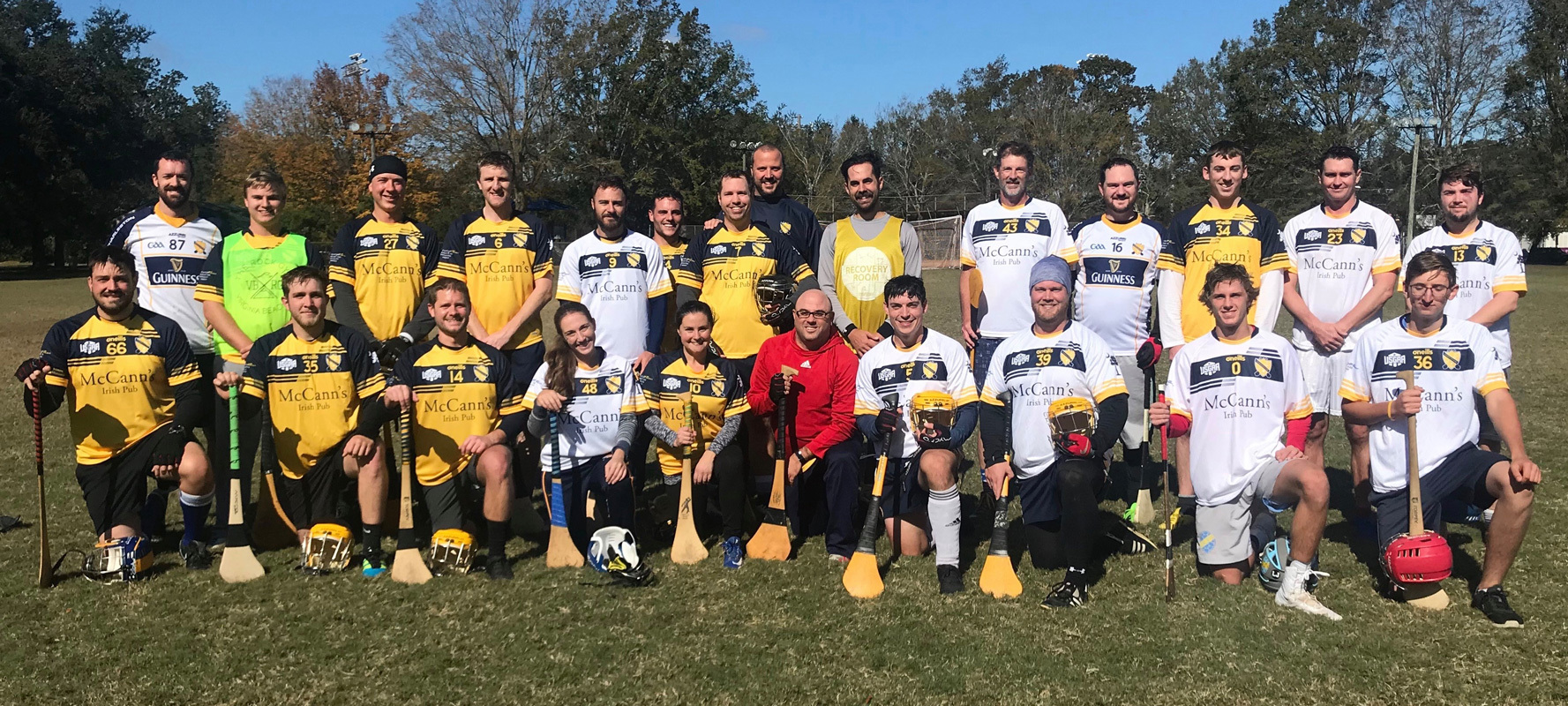 The penultimate game of the season followed a busy day for Charleston Hurling. Saturday November 2nd saw a number of our members volunteering to promote the club and hurling as a whole. First, we had members taking the time to help the Citadel with their first time hosting the NCGAA Southeast regionals, with UNC and Virginia Tech in attendance. We also had our members represent the club at the Charleston Scottish Highland games, and managed to recruit a few people to come out and play the next day! Both J&W and Daps had strong showings for the Pub League matchup, with Daps having only a slight advantage in numbers. The first half had a few back and forth scores, with Brandon Callahan putting Daps on his back and scoring 7 of their 9 points in the first half. However, J&W held the advantage at 3-3 (12) to 2-3 (9) at halftime. The second half showed a stark difference in play. Daps managed an impressive defensive performance, locking down J&W's offense completely and holding them to only 1 point for the majority of the half. The final play of the game gave J&W an opportunity to send it to extra time, with the offense making a final push for a goal. After a quick give and go, Brendan Dagg hit the ball just a little too high, and sent it over the bar for only 1 point:
Final Score: Team Daps 4-4 (16) to Team J&W 3-5 (14)
MVP
Brandon Callahan was selected as MVP for this match for his impressive play in the first half, giving Daps the opportunity to pull off the win!
Subscribe to our email newsletter