League
2019 Fall Pub League - Week 7
Nov. 19, 2019 • Andrew Maron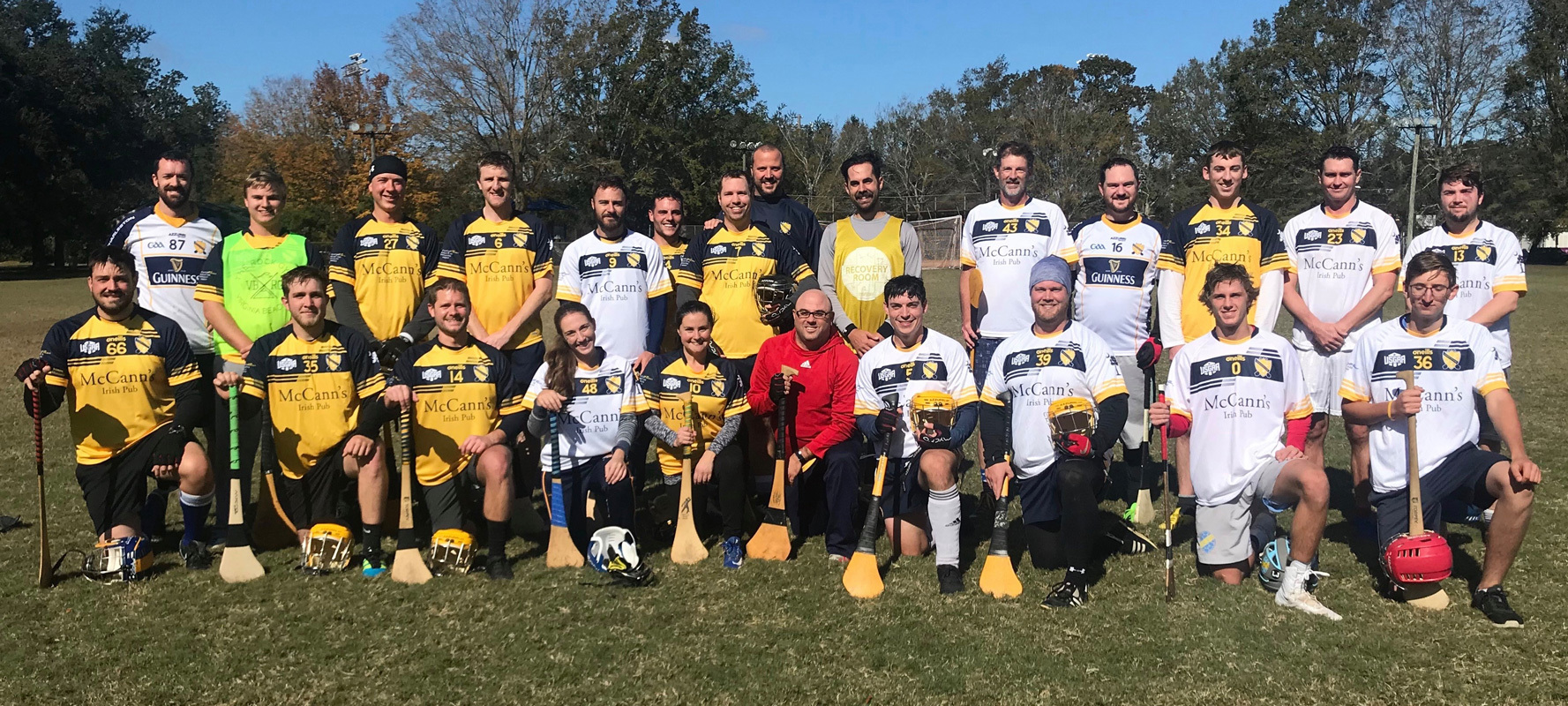 Our Fall Pub League Final was the first game where it would truly feel like fall. After a cold front that gave us several days of rain, field conditions were water logged and the cold wind was strong enough to knock over one of the goals. The stakes of the game were high. Between Team Daps accruing a number of bonus points through attendance and recruiting, and Team Johnson & Wilson forfeiting a game a few weeks prior, the season tally was close enough that the winning team would win the season. Both teams had very strong showings. With the addition of a few new recruits, we were able to play 10v10. The match began strongly in J&W's favor. J&W had the wind, so they were able to score points over the bar with relative ease. However, with a pair of strong goals from Chris Stratton and Ryan Barrs, Daps was able to stay in it and were trailing by only 5 points at the half. In the second half, it was clear the J&W had grown to rely on the wind, and came up short on a number of shots from midfield. This gave Daps the opportunity they needed close the deficit and take the lead by 1 point! With 10 minutes to go, Daps made a hard press for a goal but was stopped just short by a critical save in the box. After that play, the match shifted back in favor of J&W, led by Brendan Dagg. After a quick series of scores, J&W was able to hold off Daps until the time expired:
Final Score: Team J&W 3-10 (19) to Team Daps 3-5 (14)
MVP
Brendan Dagg was selected as MVP for leading the late rally from J&W by making some key plays on defense and being the only person who could score points against the wind.
Pub League Champions
With this final win, Team Johnson & Wilson are the Fall Pub League Champions! While the season started with several decisive wins from J&W, Team Daps was able to keep themselves in the running until the very end, nearly pulling off the win. Looking back on the season, there were significant improvements over last year's Fall Pub League. This year, we were able to play 10v10 most games, as opposed to 7v7 last year, meaning that attendance was significantly higher. Most players were also able to remain in the game for longer, requiring fewer substitutions for each game due to improved stamina. These improvements have us optimistic that next year, with a just a few more recruits, we may be able to have a proper 3 team Pub League! Congrats to Team Johnson & Wilson on the win, and we hope that you enjoy the eternal glory (and the End-of-the-Year Party bar tab) that comes with it!
Subscribe to our email newsletter