League
2019 Spring Pub League - Game 1 Recap
Apr. 5, 2019 • Andrew Maron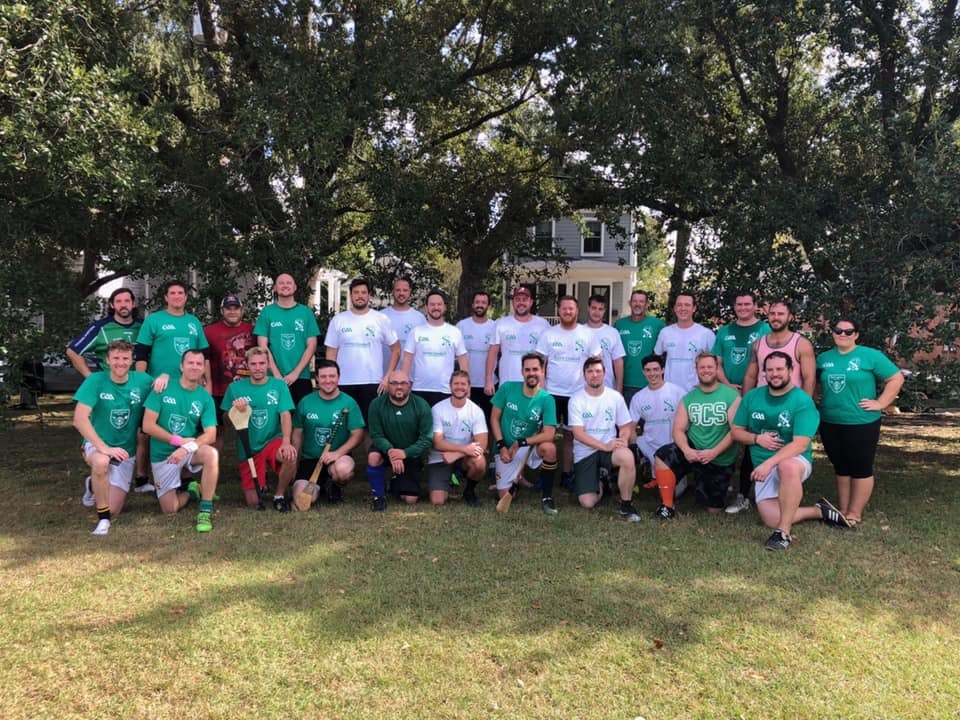 After spending the past month celebrating St. Patrick's Day, and having a few new recruits to show for the effort, we finally began our Spring Pub League for 2019! In order to keep things simple, we have split into two teams, with each sporting one of the two colors from our new, reversible pinnies supplied by our sponsor, the Recovery Room Tavern. Team Gold is captained by one of our talented goalies, Ryan Finn. Team Blue is captained by Rob Coyle, who also captained the Fall 2018 Pub League Champions, Team Tommy Condon's. While the turnout was strong from both teams, the Team Blue had several more veterans than Team Gold.
This disparity in experience showed itself quickly, with Team Blue taking an early lead primarily off goals. Team Gold took a more conservative strategy going for points. However, there were several stand-out performances from rookies on both teams. Team Gold Rookie Mike Speers scored a point with his first-ever attempt on the first possession of the game. Charlie Kerr, Team Blue Rookie and 2018 Rookie of the Year, put on a great show at mid-field, scoring several goals and assisting on several others. In the end, Team Blue's experience won the day:
Final score: Team Blue: 11-4 (37) to Team Gold: 3-8 (17).
Player of the Week
Chris Stratton, full-forward for Team Blue, was chosen as Player of the Week for his dominant offensive performance, scoring 6 goals and assisting on several others.
League Standings
With this win, Team Blue takes the opening lead in the league standings. While experience favored Team Blue in this match-up, there were a number of talented veterans missing or injured from Team Gold. After opening with a loss, it is easy to imagine that Team Gold will have a strong showing in the next match on Sunday, April 7.
We have a packed schedule for Spring Pub League, including a pair of Thursday evening games, so be sure to check out the Club Calendar for updates. It's also still very early in the season, so if you aren't currently on a team but want to play, come on out and we'll put you on a team! See you all Sunday at 10 am at Corrine Jones/Maple!
Subscribe to our email newsletter