Newsworthy
Last chance to vote us Best Local Sports Team
Mar. 5, 2019 • Andrew Maron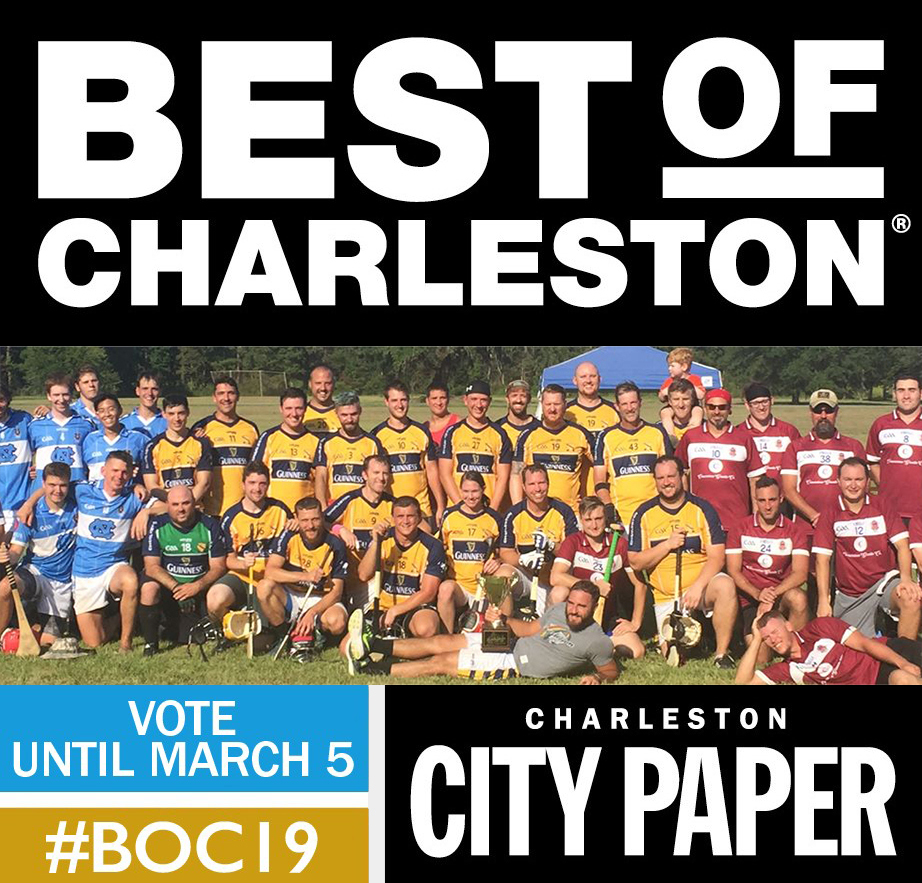 We need your vote!
After a couple of year hiatus, we're a finalist for Charleston City Paper's Best of Charleston Best Local Sports Team again! As one of two amateur teams (College of Charleston Men's Basketball's amateurism debatable), we need your help.
Click here to vote. Voting ends March 5 at midnight.

While we have your attention!
Vote for our sponsors also included in this year's BoC!
McCann's Irish Pub
Best Authentic Pub
Best Bar Staff
Best Neighborhood Bar
Best Mount Pleasant Bar
Best Mount Pleasant Happy Hour
Best Pub Food
McCann's Irish Pub Seabrook
Recovery Room
Best Bar for Late Night Eats
Best Bar Staff
Best Bouncers
Best Cheap Beer
Best Cold Beer
Best Downtown Bar
Best Happy Hour
Best Late Night Bar
Best LGBT Bar/Club
Best Neighborhood Bar
Best No-Frills Watering Hole
Best Pickup Joint
Subscribe to our email newsletter