Community
Celebrating the wedding of Mr. Sean Martyn and Ms. Shannon Farrelly in Galway
Jul. 14, 2019 • Brian Bland
On July 13, 2019 one of Charleston Hurling Club's favorite members got married in Galway City. Shannon Farrelly played with Charleston from 2016. She was a huge part of the early successes of the club and it was a tremendous loss when she decided to leave us to take a great job in NYC. But we are ultimately glad that she did because that's where she met the love of her life, the Liberty Gaels camogie club………just kidding.
No other GAA could replace Charleston, let's be honest. But she met the other love of her life, the more important one, Sean Martyn. All of us here could not have been happier to hear of the engagement announcement. Shannon had brought Sean down a few times and we all loved him and saw why he captured Shannon's heart. Seven Charleston hurlers made the journey across the pond with 3 wives, 1 fiancé and 5 children. The Dagg clan, the Jennings clan, the Nogues clan, Ryan and Katie Shrum, Chris Stratton, Brian Bland, Scott Rohrer and Katie Booth all diverged onto the streets of Galway to celebrate in this great moment.
The wedding was at a lovely church, St Mary's Church Claddagh, at 1:30 PM. The ceremony was lovely and the priest was quite entertaining. Afterwards walking out there was an ice cream truck to greet everyone that was inside. I have no idea if this is an Irish tradition but it should be a tradition everywhere — absolutely brilliant. The reception was at the gorgeous Galway Bay Hotel on the water in the Sandhills area. It started at 5 PM so the Charleston crew did a quick pub crawl before hand.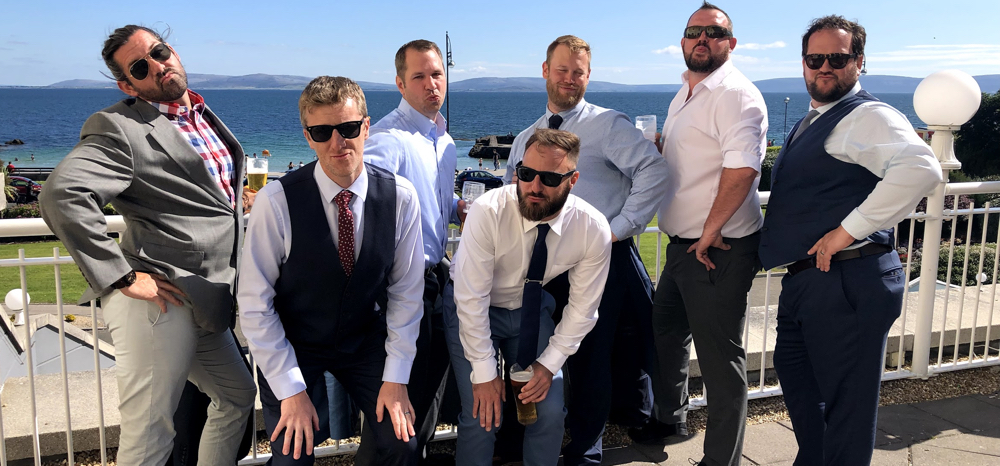 We arrived at the hotel at around 6pm. We were lucky enough to quickly grab 2 taxis to get us all there together. The weather was perfect and we partook in a few beverages on the patio as we waited for the bride and groom to arrive.
The reception was amazing.
After the beautiful father/daughter and mother/son dances and some memorable speeches, it was time to let loose. The food was great. First was soup, then salad, then the main course and then dessert. Mr. Richie Jennings has no idea what was for dessert since he decided to utilize that time to take a quick nap. \At first this was a laughable offense until later on I realized it was a veteran move. #protip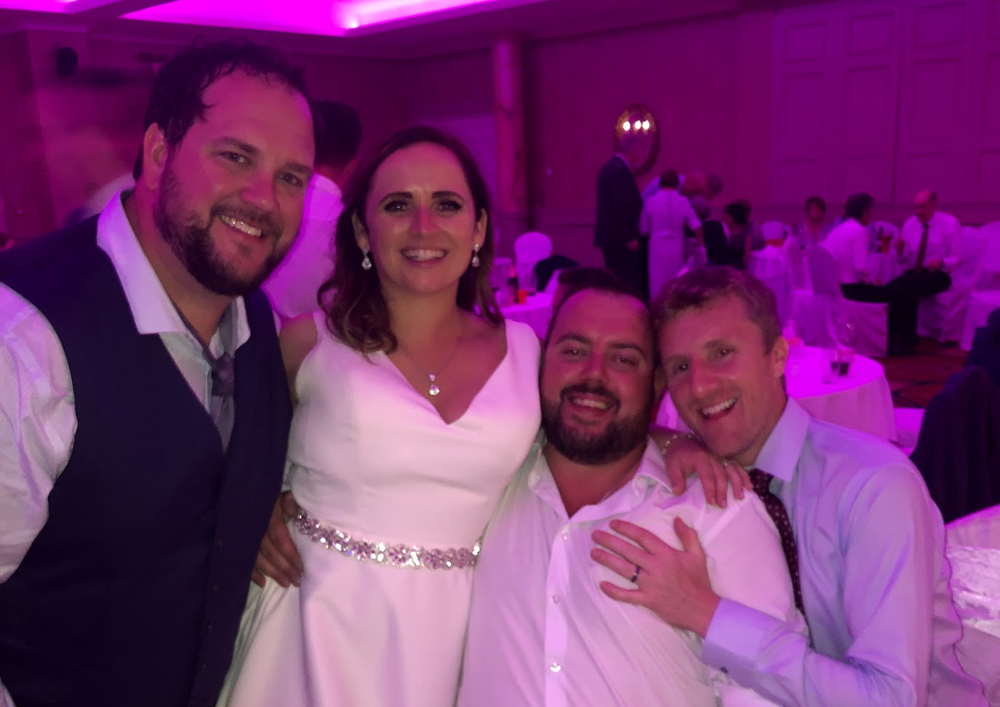 Most weddings in America end around 10pm — not in Ireland — at least not this one. From what is understood, the party continued until 4 AM. Some of us did not make it that far. This was clearly a marathon and not a sprint. At the end of the day it was an amazing full day of celebration and enjoying close friends. This is just one of many examples that shows how close this club is. For many of us, it's a second family.
From the bottom of the hearts of everyone on the Charleston Hurling Club, we want to congratulate Mr. and Mrs. Sean Martyn and wish them a long and loving marriage!!
Subscribe to our email newsletter