Tournament
Charleston falls short of Azalea Cup in first appearance
Dec. 9, 2012
The club made history on December 8, 2012, by competing in the Azalea Cup in Augusta, GA. This was the first time that a team made up of representatives only from Charleston competed together, marking a great milestone in the club that is still in its first year of existance.
Three hurling teams from the South Carolina and Georgia gathered in Augusta to compete. The event was a round robin ten-a-side format. Charleston played Augusta in our first game and scored lots of goals to eventually get the win on a scoreline of Charleston: 6-1 (19) Augusta: 2-5 (11), with Brian Hottinger the lead scorer, bagging 3 goals for himself.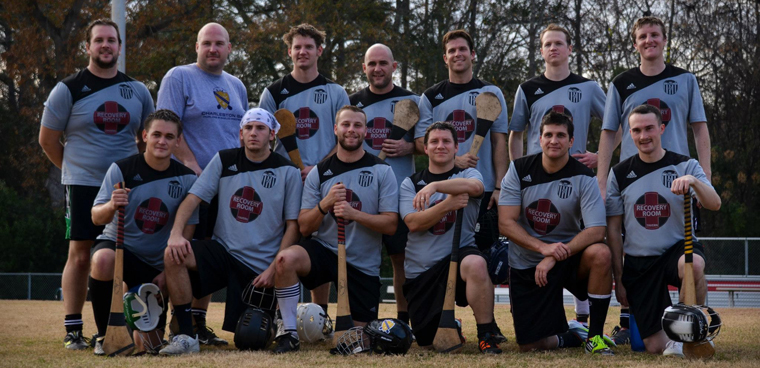 In the final match that decided the Azalea Cup Champion, Greenville and Charleston traded goals and the lead in a nail-biter until the final whistle. But the Gaels came out two points ahead, going undefeated on the day and claiming the cup. Final Score: Greenville 9-4 (31) to Charleston 8-5 (29)
Afterwards the three teams socialized together in downtown Augusta, before the Charleston boys made their way back to Molly Darcy's in Charleston for a great night of festivities.
A special thanks to Kris in Augusta for organizing the Azalea Cup. It is a great way to promote the sport and camaraderie amongst its participants.
Subscribe to our email newsletter