League
DDRE holds on to win regular season; Championship fixture set
Nov. 10, 2014
Cool temperatures and clouds failed to put a damper on Charleston hurling this past Sunday, November 9th. Week 6 marked the last day of the regular season for our fall league. As always, it was an eventful day that exhibited just how hard each and every player has worked to improve and sharpen their skills.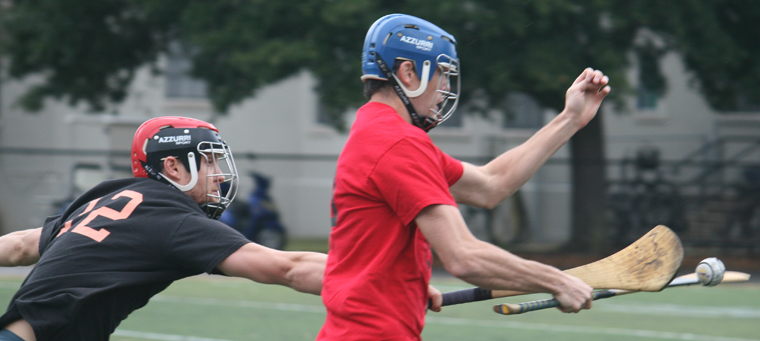 Sunday's first match-up was Team Digico versus Team Recovery Room. After three prior wins over Rec Room, Digico was the clear favorite in this match. From the throw-in it was a hard-fought battle for both teams. Digico led by one point at the break, when the score was Digico 1-5 (8) v. Rec Room 1-4 (7). Rec Room started the second half with a visible confidence and a desire to make a comeback. While Digico was able to get in another point and goal, third-place Rec Room prevailed this week, scoring an additional four goals and one point to win the game.
Final score: Recovery Room Room 6-5 (23) v. Digico 2-6 (12)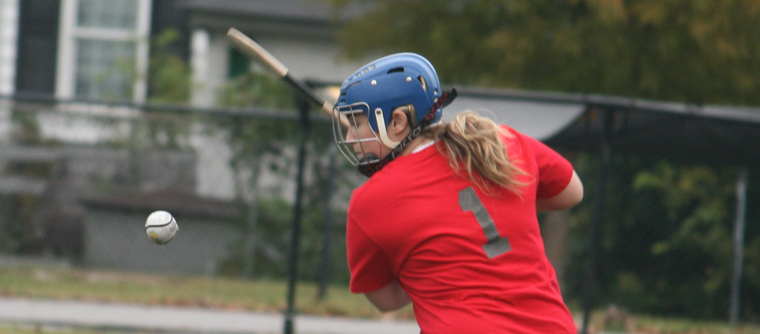 Match two was a face-off between Digico and Darragh Doran Real Estate, who held second and first place respectively going into week 6. Digico, in game two of their double header, netted five goals against DDRE, who gained on their opponent in points but were unable to catch up before half-time. Score at the half read: Digico 5-5 (20) v. DDRE 2-8 (14). DDRE brushed it off and came back strong after the break, holding Digico off in goals while managing to score another three themselves. The teams were tied for goals, but in the end, DDRE edged Digico out by four points.
Final score: DDRE 5-15 (30) v. Digico 5-11 (26)
Be sure to join us next Sunday, November 16th, for the fall league championship! Game one will feature Digico and Rec Room, with the winner facing DDRE for the championship. The first match begins promptly at 10am at Wilson Field. Come out and cheer on all three teams as they make their bid for the William James "Bill" Murray Cup
Subscribe to our email newsletter