Community
Hurlers introduce College of Charleston to the game of hurling
Apr. 18, 2019 • Ryan Shrum
Growing on The Citadel's success as the first collegiate hurling club in South Carolina, club members spent time with two separate courses at the College of Charleston for an informal presentation, Q&A and hands-on demo.
Earlier this month, chairperson Brian Bland, Will Nichols, and Tiff Nichols presented to the Irish Studies class under the Irish & Irish-American Studies minor program taught by Dr. Joe Kelly.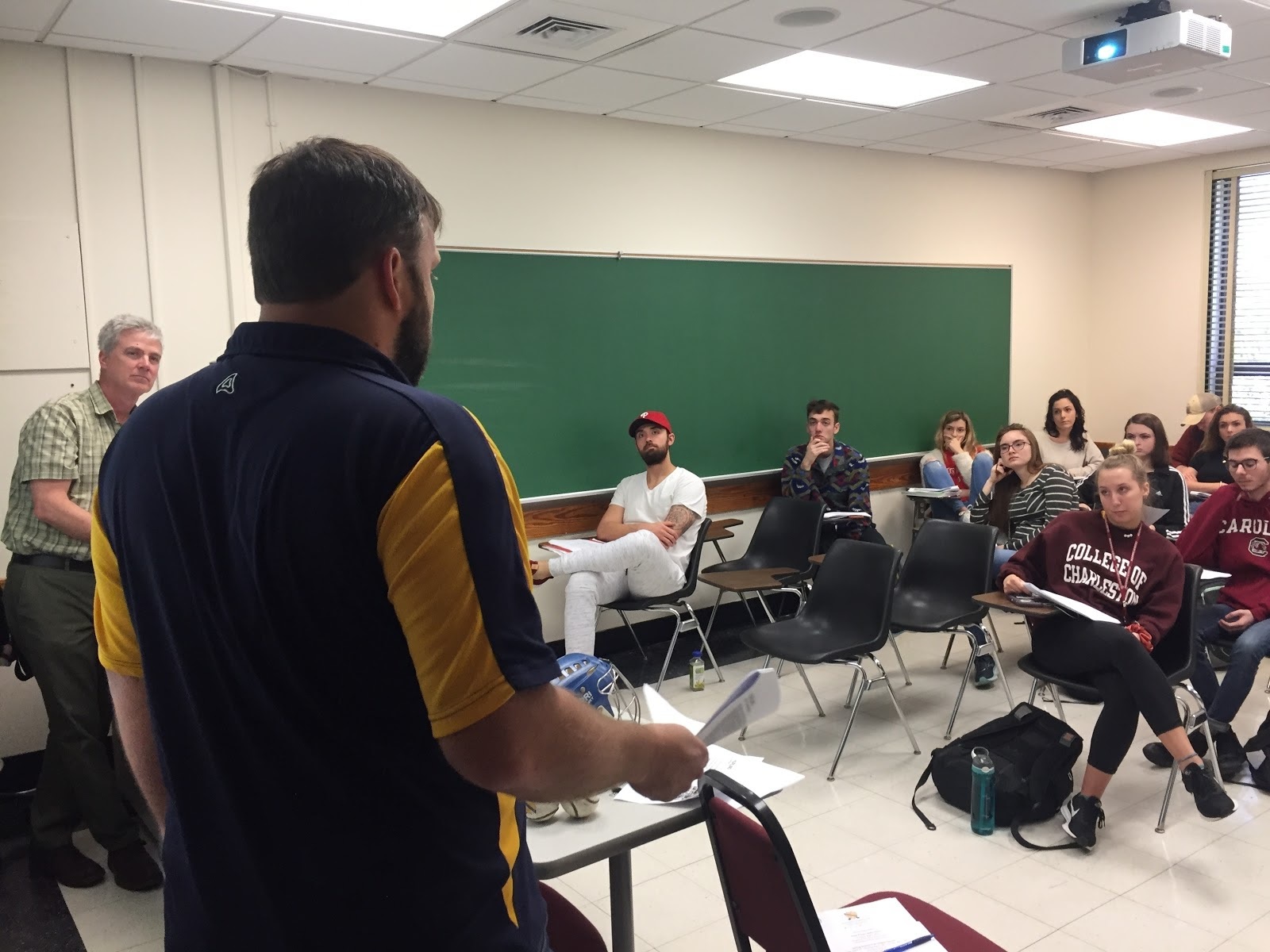 Additionally, on April 18th, recruitment officer Brett Wadford joined by members Chris Tilley and Andy Borgman gave a presentation followed by a light hands-on demo to the Sport in Ireland class.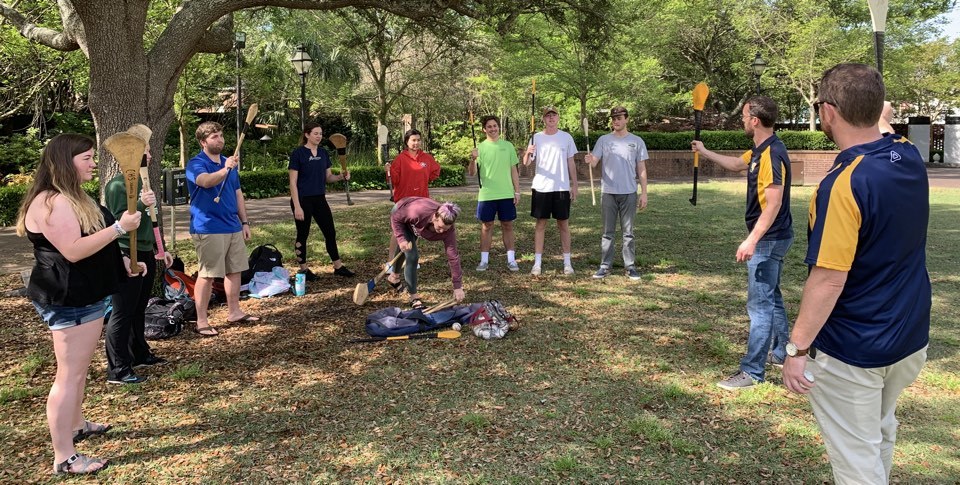 We're hoping that this brief educational experience may spawn some interest in a grass roots club effort from the college! The Citadel would love an inner-state let alone inner-city opponent!

Subscribe to our email newsletter