Tournament
Inaugural Camden Cup
Mar. 7, 2022 • Andrew Maron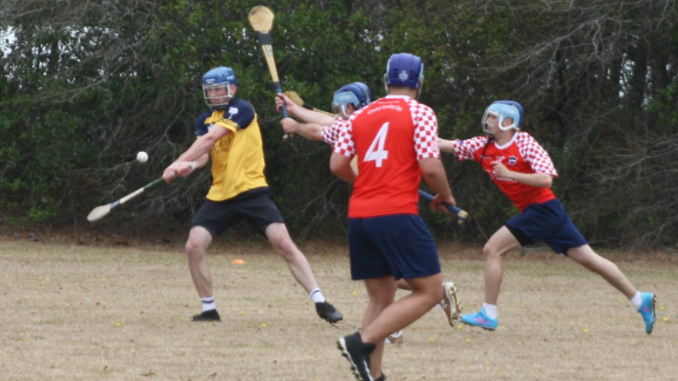 Camden, South Carolina got its first taste of Gaelic sports at the Camden Irish Fest on March 5. The festival was the perfect setting for a hurling exhibition. Hearing the buzz of live music and a festival crowd amplified an already excited group of hurlers.
The format was a four-team round robin, made up of Augusta, Charleston, Greenville and The Citadel with teams playing nine-a-side. A round robin doesn't always have a true championship game, but that was not the case in Camden. Greenville and Charleston were both 2-0 heading into the final game of the day. The vibe was electric, players from both clubs said it felt like a Nationals qualifier. Each club really wanted to take home the inaugural Camden Cup. Greenville's movement was crisp in the first half, finding multiple wide-open points. The tides turned in the second half when Charleston ramped up their effort and turned into a goal-scoring machine. Final score Greenville 3-8 (17), Charleston 8-3 (27).
Check out all the photos from the day on our Facebook page.
Subscribe to our email newsletter