League
Inaugural Charleston Hurling League underway; Recovery Room leads
Sep. 29, 2014
This past Sunday, marked the opening day of the Charleston Hurling Club's inaugural league. It was an exciting day to say the least! About thirty hurlers — both new and experienced — greeted the day at The Citadel's Wilson Field with enthusiasm and determination, ready to kick off the league in a big way.

Sunday's first match saw Digico, captained by Levi Nogues, take on Recovery Room, captained by Clay Gibson. Rec Room started out strong and were motivated by points scored early in the match. Digico came out fighting in the second half, looking for vengeance, but the powerful Rec Room side proved to be too much. Both teams put forth outstanding effort, but Rec Room came out on top in the end, claiming victory with a score of Rec Room, 3-7 (16), to Digico, 1-3 (6).
After a brief rest, Recovery Room matched up against Darragh Doran Real Estate (DDRE), captained by Brian Bland, in the second match of the day. DDRE proved to be a formidable opponent and gave Rec Room a run for their money. DDRE had the lead by a single point at halftime. This match saw scores from many of our seasoned veterans as well as our newer recruits. The match ended in a draw with a final score of DDRE, 6-6 (24) to Rec Room, 5-9 (24).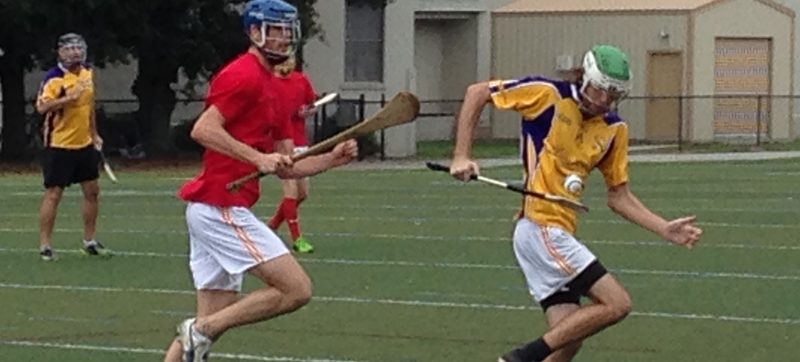 As league commissioner Clay Gibson says, "As long as we all have fun, add some new members, and become recognized within the city, I'll consider it a successful inaugural year." It was certainly a great day of hurling, followed by fun times socializing with club members, families, and friends. We're calling this opening day a success and look forward to the rest of the season.
Subscribe to our email newsletter