League
League standings leveled in Week 2; Recovery Room maintains slim lead
Oct. 13, 2014
After a week's break due unforeseen scheduling conflict, Charleston hurling was back in full force on Sunday, for week two of its fall league. Teams Digico, Recovery Room, and Darragh Doran Real Estate showed up with as much enthusiasm as they had displayed during opening week and it showed through in their play.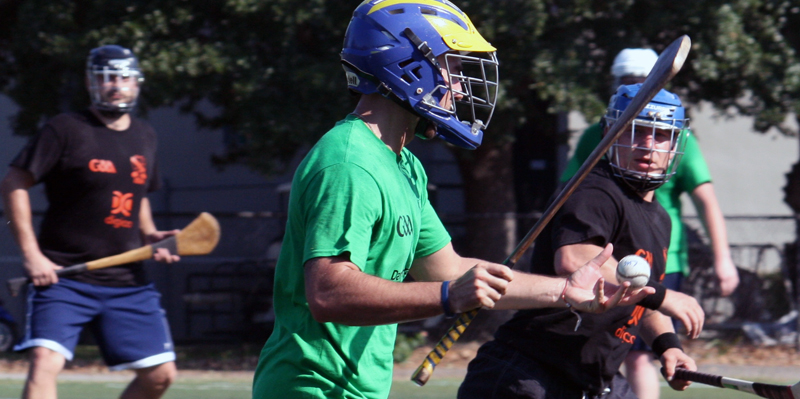 Digico took on Darragh Doran Real Estate (DDRE) in Sunday's first match. Both teams started out strong, but it seemed DDRE would dominate during the first half. DDRE led at halftime with 3-8 (17) to Digico's 1-6 (9). In the second half, however, Digico came back fighting hard, and their efforts paid off in a big way. DDRE picked up another four points, but Digico seemed to have firmed up their strategy during halftime and took the game, scoring an additional eight points and two goals. Final score: Digico 5-14 (29) v. Darragh Doran Real Estate 3-12 (21).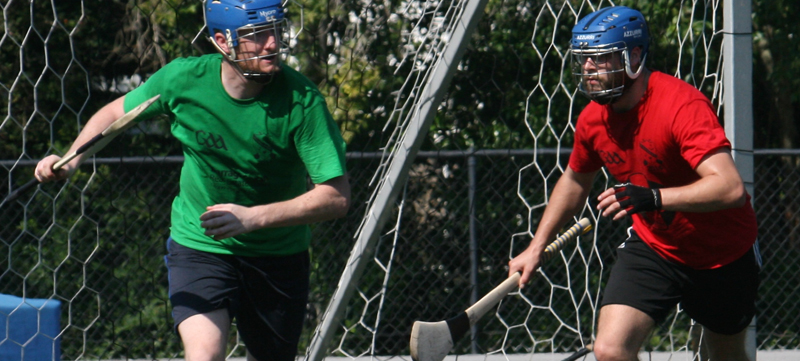 Darragh Doran Real Estate faced Recovery Room in the day's second match, which was a battle for both teams. Each time it looked like Recovery Room might catch up, DDRE pulled ahead just a bit more. Once again, DDRE led at the half at 4-7 (19) to Recovery Room's 2-8 (14). Just five points behind, Recovery Room was sure they could come back against their opponents, who were tired and hot after back-to-back matches. Recovery Room managed to keep DDRE on their toes until the last in this high-scoring match. In the end, DDRE held fast to their lead and took victory with a final score of DDRE 10-15 (45) v. Recovery Room 9-13 (40). The club was delighted to see the number of spectators grow this week and hopes to see even more growth as the word about hurling spreads through the Lowcountry.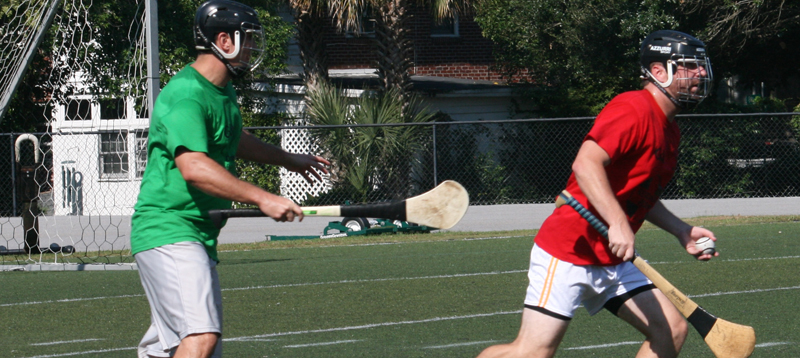 Subscribe to our email newsletter