Events
Looking back on a fantastic 2014
Jan. 11, 2015 • Ryan Shrum
Looking back on 2014, it was the biggest and best year for the club so far—and we're always looking for a reason to have a party! To celebrate the success, growth, and accomplishments of all involved in the club, we gathered last night for our annual awards banquet and year-end party. Once again we were graciously hosted by our friends at Molly Darcy's. We had a delicious buffet, an awards ceremony, a brilliant slideshow (featured below), and an Irish music session with talented entertainer Finbar MacCarthy. We're pleased to report we had over 50 members and supporters in attendance — it was a fantastic evening with fun had by all.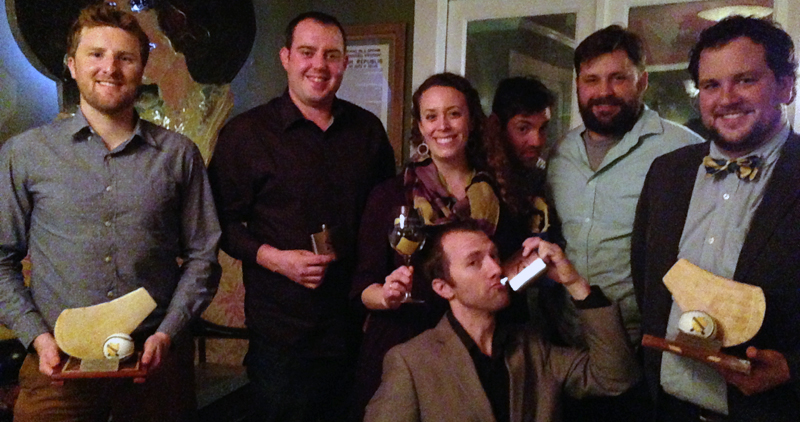 Award Winners
Most Improved Hurler (Rookie): Will Nichols
Most Improved Hurler (Veteran): Levi Nogues

Most Valuable Hurler: Richie Jennings
Clubperson of the Year: Clay Gibson
In addition to the awards planned by the board, the WAGS (Wives & Girlfriends & Supporters group) honored Katie Shrum as WAG of the Year. Club founders Brendan Dagg and Ryan Shrum were recognized with a beautiful, handmade award of appreciation for their effort and dedication to the club.
Subscribe to our email newsletter