Press Release
Charleston Hurling Club hosts new player clinic
Oct. 24, 2018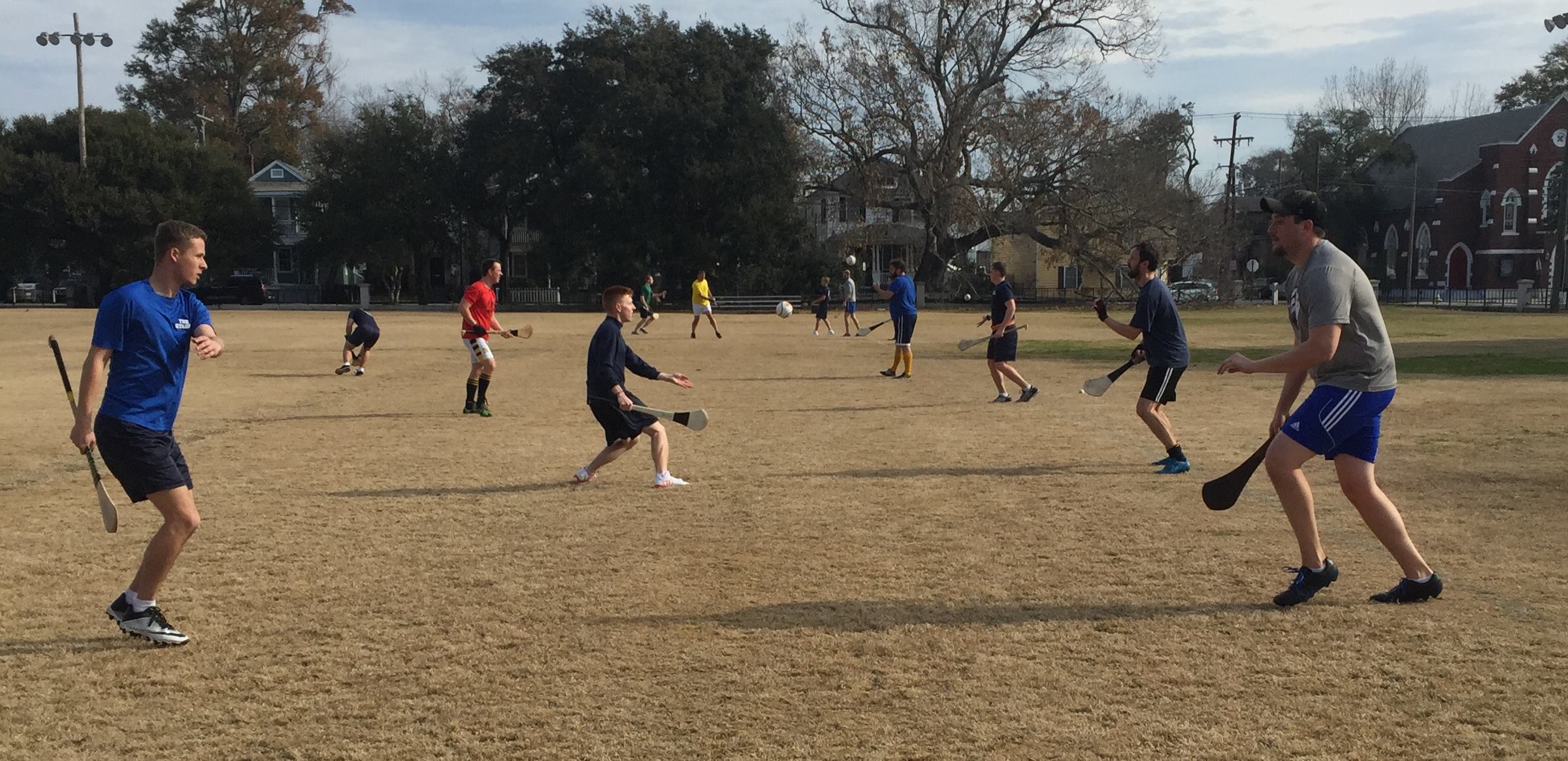 The Charleston Hurling Club invites you to their Hurling 101 - New Player Clinic Sunday November 4 from 10-11 am at Corrine Jones Playground downtown.

Hurling is the best sport you have never heard of, combining elements of hockey, lacrosse and soccer. Watch this video to get a brief overview of the sport.
The clinic gives interested players an opportunity to learn hurling rules and basic skills. We will also run through a few drills and a small scrimmage.
Immediately following the clinic, participants are welcome to stick around and watch current players battle in the Fall Pub League finale between Team McCann's and Team Tommy Condon's.
Interested players need to wear athletic attire and bring something to drink. Cleats are encouraged, but not necessary. The club will provide all hurling related equipment.
Learn more about the new player clinic.
About the Charleston Hurling Club
The Charleston Hurling Club plays and promotes traditional Irish sport, culture and fellowship in Charleston and the surrounding communities. Established in 2011, the club plays local intramural matches and participates in regional tournaments. The club also plays host to the Holy City Cup each September.
Subscribe to our email newsletter