Tournament
Charleston hosts Augusta for friendly series
Apr. 29, 2019 • Ryan Shrum
With the move of the Holy City Cup to the autumn, but not full wanting to give up on the nice weather, Charleston hosted Augusta for a series of sevens friendlies. Augusta and Charleston both fielded two sides with Augusta Maroon playing Charleston White and August Blue playing Charleston Gold.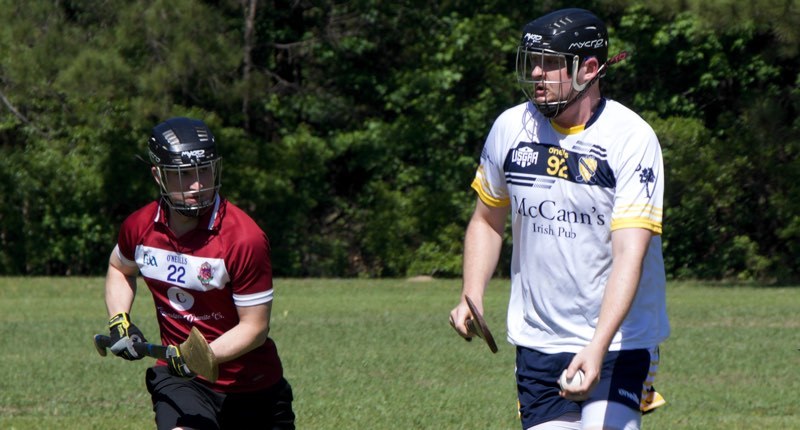 In the first match, Augusta Maroon beat Charleston White in a goal fest 5-7 (22) to (17).
In the second match of the day, Charleston Gold proved too strong for an Augusta Blue side beating them 5-7 (22) to 3-3 (12). As is the nature of friendlies, players gained invaluable experience and many of the Charleston newbies showed tremendous growth.

After the two sevens games, both clubs got a lesson in Gaelic football as that hasn't been played much in either town. Visiting USGAA Southeast Coach Cormac Walsh (Co. Louth) spent time educating curious hurlers.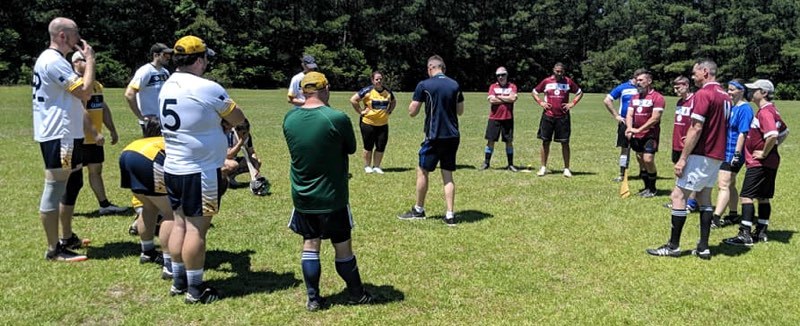 Following the brief educational session, Charleston and Augusta faced off in the first-ever Gaelic football match in the Charleston Area. Read more about Walsh's visit

Once the dust settled from the Gaelic football, Augusta and Charleston squared off again in an 11-a-side hurling match. While Augusta played exceptionally well, they couldn't hold the level for the second half. Charleston won 4-3 (15) to 2-5 (11). Brandon Callahan was voted Player of the Week for both his offensive and defensive efforts in the midfield.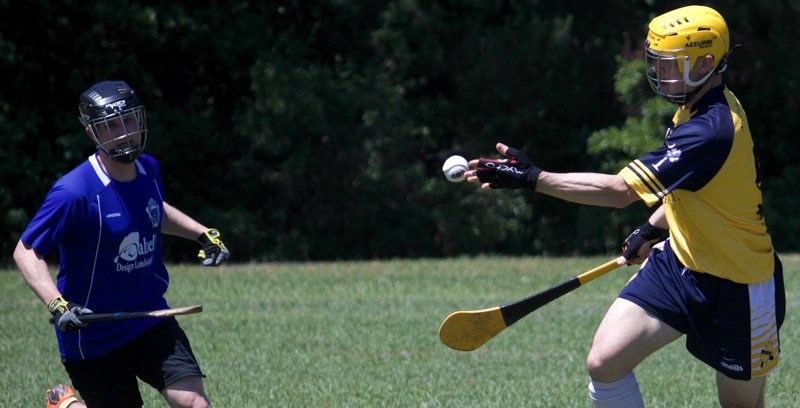 In the final sporting event of the day, both clubs participated in a "stick toss" friendly. In a stick toss game, teams are created by randomly selecting sticks from a pile. The random teams of Charleston and Augusta players were joined by Walsh.

Both teams met for fellowship and libation at Charleston's title sponsor McCann's Irish Pub and enjoyed themselves well into the evening.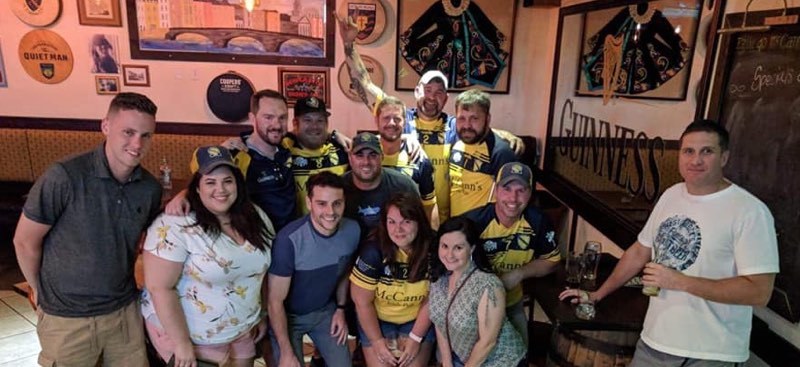 Subscribe to our email newsletter